LOOKS LIKE WP IS STILL IN FASHION
Graphic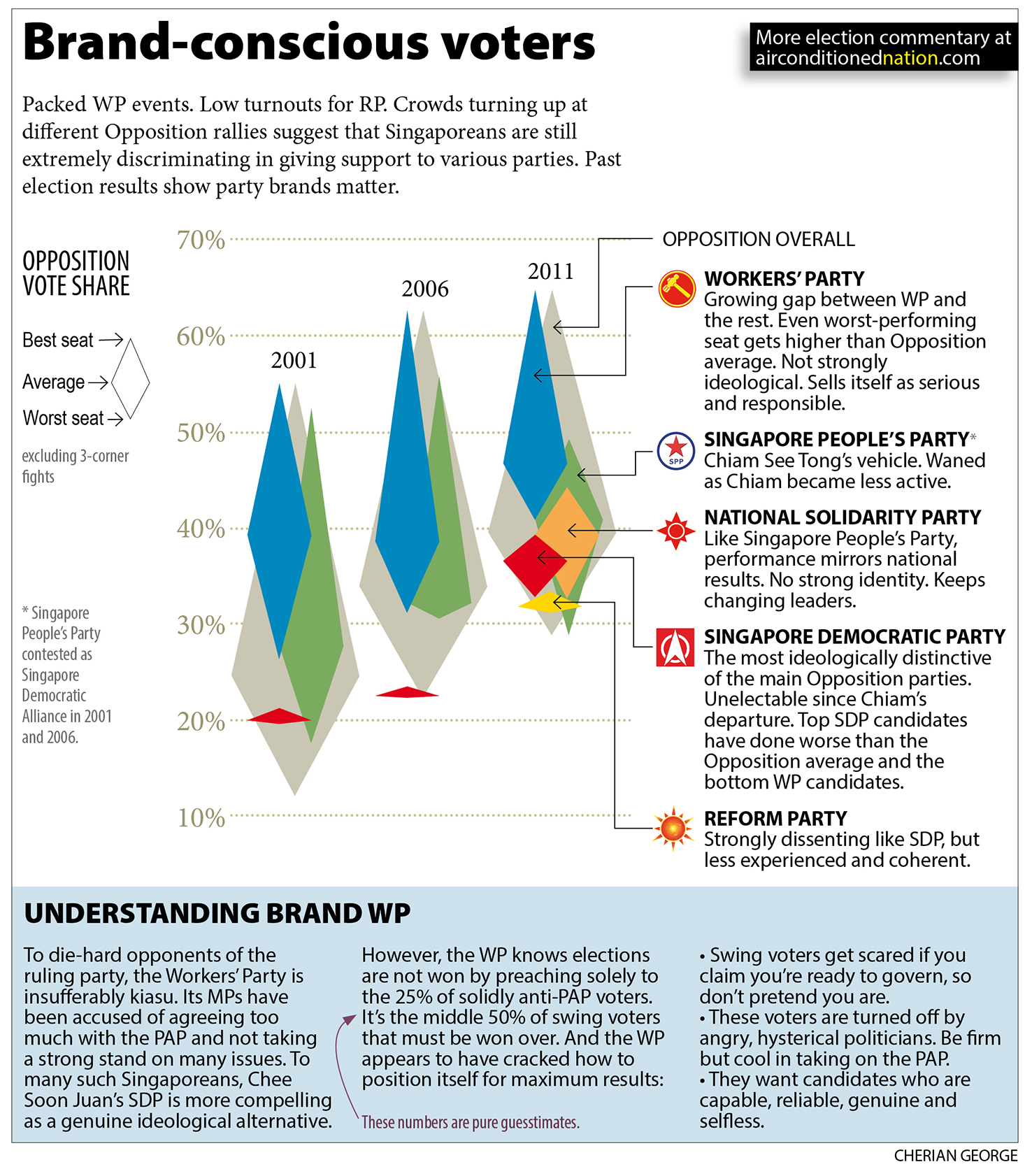 Singapore's highly discriminating Opposition voters are the number one reason why a "freak" election result is extremely unlikely.
The Singapore public is neither impatient nor desperate. It is prepared to wait for the Opposition to improve before voting more of them in. It will give Opposition candidates a handicap, but never a free pass. Past elections show that they need to clear a pretty high minimum credibility threshold before scoring higher than 45%." – Freak Elections and Other Scary Stories.
MORE ON THE WORKERS' PARTY
2013 analysis of the Punggol by-election victory.
2012 analysis on the Hougang by-election victory.